On Elon Musk Buying Twitter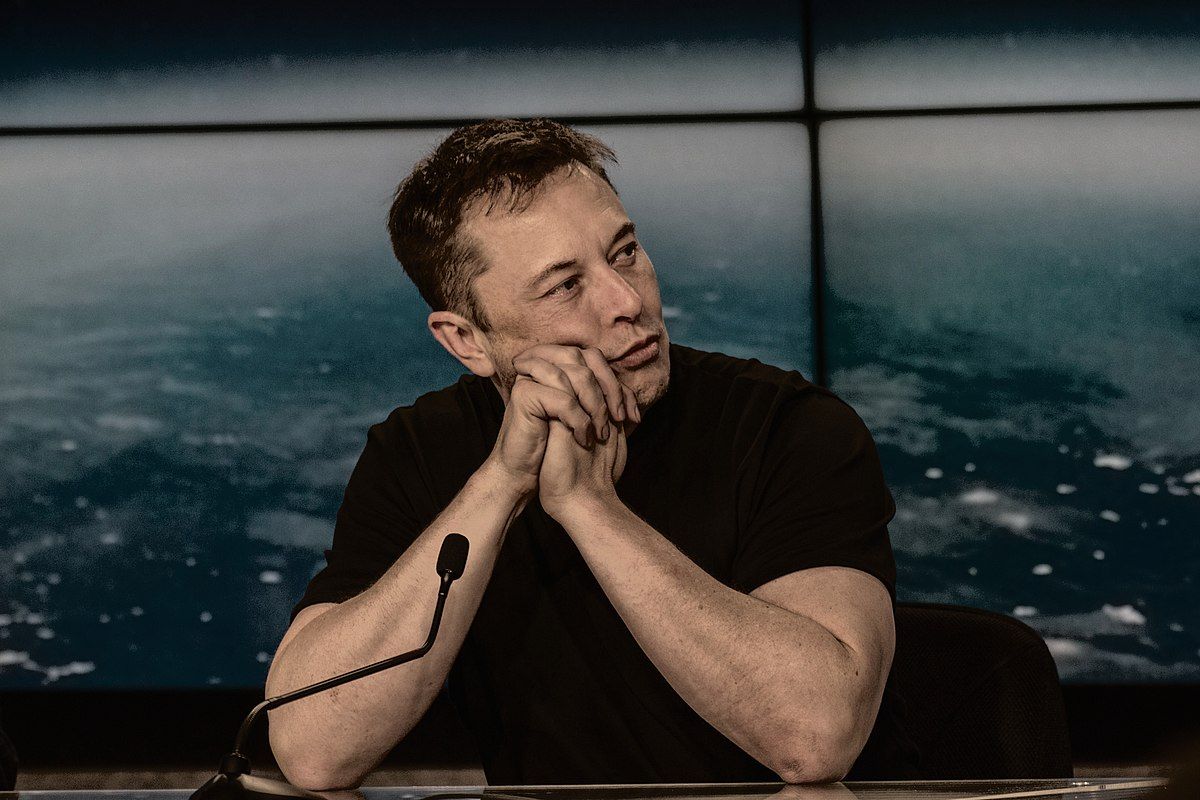 Hey all,
Apologies for the delay ⁠— I'm in the middle of what I expect to be the longest, densest sections of my book right now. You can expect a second post tomorrow.
Recent Work
TNR's May issue on democracy is out and I've got a long review of several similarly-toned, insidery political films and TV shows in it:
There are four major modes of film and television about American politics. There's earnest and saccharine material (The West Wing, Madam Secretary, Mr. Smith Goes to Washington), soaps and thrillers that verge on or embrace the fantastical (House of Cards, Scandal), and works on the goofy end of the satirical spectrum (Veep, Parks and Recreation). Then there are arch and knowing works, like Tanner '88, that aim for realism from an ironic distance, often with the help of cameos or documentary techniques. An early and influential entry in this tradition, Michael Ritchie's The Candidate, turns 50 this year. Its spiritual successors, including Tanner '88, Mike Nichols's Primary Colors, and Steven Soderbergh's little-seen K Street, show us our political system through the eyes of our political class at the peak of its own self-obsession. All are stories from the days before the reality and endurance of "American democracy" became an open question among elites—a half-century in which it was possible to believe that success in politics was a matter of mastering certain immaterial yet immutable laws, and that the talents of hacks and flacks matter more than the forces of history.
Media/Tech

An old friend of mine without a Twitter account I recently caught up with asked me if I had any big thoughts on Elon Musk buying the site. She seemed surprised when I said I didn't. I don't blame her, really. I use the site a lot and it's been all over the news. But I really don't have too much to say about it beyond the following:
Obviously, the site will get worse, and some extremists will find their way back in. It took them forever, but Twitter really did crack down on a lot of far-right accounts late into the Trump years. Musk will try to reverse some of that, but it's unclear how much he'll be able to do without provoking a user backlash ⁠— and running afoul of European law. From Politico:
Under Europe's new online content rules, Twitter and other social media companies will have to remove illegal content like hate speech and threats of violence, as well as carry out risk assessments and audits to pinpoint likely areas of concern. That will include tracking political speech and disinformation, which are often amplified or created by politicians, based on analysis by the University of Oxford's Reuters Institute. Fines totaling up to 6 percent of a company's global revenue, or possibly billions of euros, could be levied if companies do not comply.

Other domestic European rules, most notably Germany's NetzDG standards that require firms to remove hate speech within 24 hours or face fines of up to €50 million, already apply to Twitter. The U.K. is also pushing ahead with its own separate set of proposals, known as the Online Safety Bill, which includes provisions for social media companies to take action against content that is harmful, but not necessarily illegal, under U.K. law.

And while the U.S. is unlikely to push ahead with new online .content rules — and Musk may soon have the power to reinstate former President Donald Trump's Twitter account — Washington and Brussels are expected to call for new transparency requirements for social media companies when senior EU and U.S. officials meet in Paris next month, mostly aimed at curbing foreign disinformation campaigns from the likes of Russia.

Even if Musk managed to fulfill the right's hopes for Twitter, I wouldn't really expect it to have that much of an outsized impact on American politics or American life, as awful as it would be for current users and journalists to deal with. As I've said before, I think television bears most of the blame for the state of things.
I don't think anything can be done, on Twitter or anywhere else, about "misinformation"  ⁠— the phenomenon of human beings sharing and believing information that is not true. Again, I think the pathologies of conventional media, which produced Donald Trump as a major cultural and political figure, are much more worrisome.
It's not good that platforms like Twitter are controlled by billionaire weirdos, but I'm not really concerned about the "precedent" that's supposedly been established by the banning of far-right accounts. The concept of precedent in this sense — the idea that actors hostile to the left might decide not to crack down on left-wing speech in the future just because the left stood against crackdowns on right-wing extremists ⁠— feels like the logic of superstition to me. Left-wing accounts are already suspended on a regular basis; nobody who runs these companies actually has to build a permission structure for themselves to do bad things.
That's about it. Again, I think it'll be logistically difficult for Musk to do all he's suggesting with the site ⁠— and for him to finalize the deal in the first place, it seems. He hasn't thought this through and it seems like a near certainty that he'll eventually get called a wimp or a turncoat by right-wingers now expecting Twitter's full transformation. I'm looking forward to it, frankly. For once, breezily broken promises might cost him.

Reasons to Be Cheerful

From the Huffington Post:
Self-described political "dirty trickster" and longtime Donald Trump confidant Roger Stone apparently got a bit carried away with Elon Musk's purchase of Twitter this week for $44 billion. Stone jumped back on the social media platform that had banned him — and then was quickly dumped again.
"I'm back bitches," he posted about 1 a.m. Thursday on a new profile he had created, in a surprise return reported by the Daily Mail and The Daily Beast. But the account vanished within hours, according to Stone and the Mail.
A Song
"Call Me" ⁠— Petula Clark (1965)
Bye.
Nwanevu. Newsletter
Join the newsletter to receive the latest updates in your inbox.